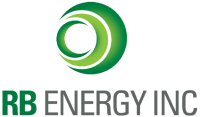 RB Energy Inc.
TSX :
RBI
OTCQX : RBEIF
August 18, 2014 08:31 ET
RB Energy Quebec Lithium Production Update
VANCOUVER, BRITISH COLUMBIA--(Marketwired - Aug. 18, 2014) -
RB Energy Inc.
(the "Company" or "RBI" or RB Energy") (TSX:
RBI
)(OTCQX:
RBEIF
) is pleased to
report steady production at its Quebec Lithium project and increasing sales of battery grade lithium carbonate.
Since August 3, 2014 (News Release August 5, 2014), 62 tonnes of battery (>99.7% Li2CO3) grade material have been shipped to our off-take partner in China. Production levels currently average between 40 and 50 tonnes of battery grade material per week, and are expected to increase week on week going forward.
Production through the processing plant is now focused on improving recoveries and increasing volumes towards achieving commercial production levels by year end; all part of the standard commissioning process.
The Company has initiated short term financing arrangements as the first step in a two part financing process. The second step is a more comprehensive financing solution over the coming weeks which, combined with revenues from lithium sales, will allow Quebec Lithium to continue to operate in the normal course of business until commercial production volumes and positive operating cash flows are reached.
RBI currently owns Aguas Blancas, a producing iodine mine in northern Chile, and Québec Lithium near La Corne, Quebec. The Aguas Blancas operation is in production. The Québec Lithium operation has completed construction and is in the commissioning phase. For more information regarding RBI, please refer to its public filings available at www.sedar.com.
The technical contents of this release have been reviewed by Mr. Kevin Ross, Eur. Ing., a Qualified Person pursuant to NI-43-101. Mr. Ross is Chief Operating Officer of the Company and a Member of The Institute of Materials, Minerals and Mining.
Forward-Looking Statements
Certain information contained in this news release, including any information relating to the state of the lithium and iodine industries; statements regarding our ability and the timing to achieve and sustain commercial production and name-plate production levels of iodine; our ability to secure additional financing; our ability to secure commercial orders from our customers; and our ability to become a material player in the lithium market are "forward-looking statements". These forward-looking statements relate to future events or future performance and reflect the Company's expectations regarding the future growth, results of operations, business prospects and opportunities of RBI. These forward-looking statements also reflect the Company's current internal projections, expectations or beliefs and are based on information currently available to the Company. In some cases forward-looking information can be identified by terminology such as "may", "will", "should", "expect", "intend", "plan", "anticipate", "believe", "estimate", "projects", "potential", "scheduled", "forecast", "budget" or the negative of those terms or other comparable terminology. The estimates and assumptions of RBI underlying the forward-looking statements in this news release may prove to be incorrect. Assumptions upon which such forward looking information include, among other things, successful and timely commissioning, ramp-up and production at the Québec Lithium Project; the lack of any further significant capital expenditures during the commissioning stage or to bring the hydrometallurgical process plant into production; the continuing support and cooperation of RBI's off-take partners; as well as financial predictions premised on such assumptions. Although the Company believes that the forward-looking information contained in this news release is based on reasonable assumptions, readers cannot be assured that actual results will be consistent with such statements. Accordingly, readers are cautioned against placing undue reliance on forward-looking information. RBI expressly disclaims any intention or obligation to update or revise any forward-looking information, whether as a result of new information, events or otherwise, except in accordance with applicable securities laws.
On behalf of the Board,
Richard P. Clark, President and CEO
Contact Information



RB Energy Inc.
(604) 689-7842
(604) 689-4250 (FAX)